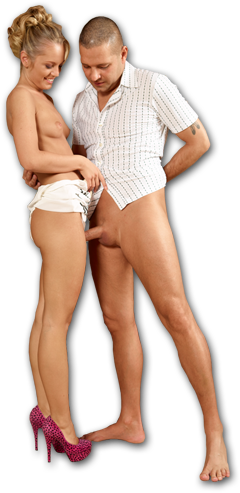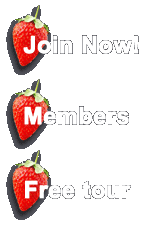 Defloration - losing of virginity, photo and video!
Watch how girls lose their virginity right before our camera! Cute virgin girls, hymen photos, juicy teen pussies, real defloration videos, real stories... No scripts! Only real emotions shot on-the-fly!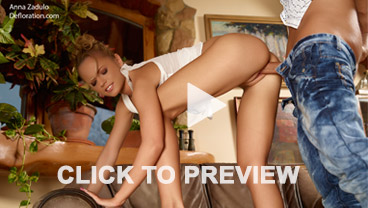 Virgin Anna Zdulo is 18 years old. She agreed to lose her virginity right before our camera with a professional porn actor! Close up hymen picture and losing of virginity action on HD video! You can download her defloration video and hymen photo right now! Her hot and wet virgin pussy is waiting for you!


How many men have ever actually seen a hymen? How many men or women have ever watched a girl lose her innocence and see how the hymen is ruptured? Meet our new innocent baby jenny Ivory! She is just turned 18 years yesterday! She was very shy while we asked her to show us her virgin cherry... But she opened her pussy lips and we have shot her untouched hymen! high quality close-up hymen photos available now!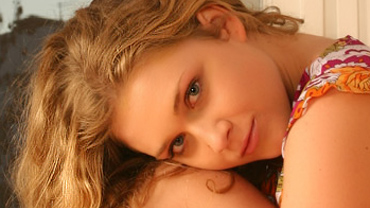 This is the mysterious body part that is lost by young girls when they have sexual intercourse for the first time. Few people have ever seen what this fragile object looks like. A girl who has never had sexual intercourse (a virgin) is supposed to have her hymen intact. In many societies, a girl's virginity until marriage is considered a great virtue. For a girl who possesses such chastity, getting married becomes easy. The hymen is a fleshy, thin membrane, which partially closes the mouth (entrance) of the vagina. It has a central opening, which may be rounded or elongated. Usually a finger can be introduced through the opening without breaking the hymen. When the girl has sexual intercourse, the hymen is stretched and ruptured by the erect penis. This may be accompanied by some discomfort and bleeding. It took us half a year until we were able to find our first willing virgin. We were able to take good quality pictures of her, using a special photo technique. You will see not only pictures of her genital organ, but of the HYMEN itself! And, of course, you can download unique high definition hymen and defloration videos!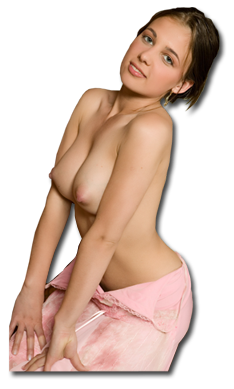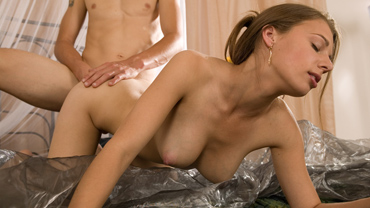 Kati Majorova - loss of virginity.
When Kati came to our studio for the first time, she definitely refused to lose her virginity before our camera but later she agreed to make it with her boyfriend and we've managed to shoot an amasing defloration video. We recommended him to take a Viagra pill but he refused it. And he managed to do a great job even without Viagra! Enjoy great hardcore photos and HD video! You can download it right now! Her untouched innocent pussy will blow your mind...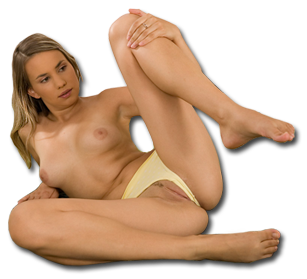 She just turned 18 and agreed to become our model! We spent a lot of time trying to persuade her to pose nude. And it took even more time before she finally agreed to show us her tender virgin pussy to our camera. It was really hard, but we managed to do it. She is a very shy girl. She told us that her mom is very strict and she checks her daughter's innocence every week! That's incredible.
But finally she was deflowered by our professional porn-actor too!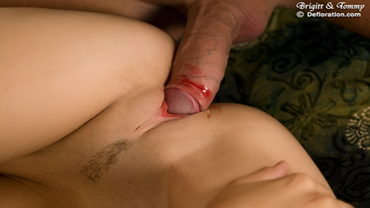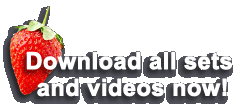 Anna Celkova. She came to us only 2 days past her 18th birthday. As I slowly parted her legs I saw her plump virgin pussy lips. She shivered with fear and excitement from the touch of my hands on her inner thighs. She had never let a boy see or touch her virgin pussy. I carefully parted her pink lips and saw her intact hymen. I had to suppress my strong desire to use a finger or my tongue between her lips to bring her to a climax. The thought of her losing her virginity had so strongly aroused this inexperienced girl that I knew that she could not resist me, but we had signed a contract...